Fashion Movies Blitz!
I just want to watch them all, each and every one of them.
To have them, as my own, to be able to pause whenever I want, as many times as I want, back and forth and again, to stare at any outfit I like, and mostly to enjoy. Them all.
Now, a post like this makes me all excited like a 5 yr old at an amusement park: http://www.refinery29.com/the_goods/on_the_eve_of_coco_before_chan.php
The clothes, the pictures from the movie, the whole thing! Coco Avant Chanel is going to be a movie I'm going to watch over and over again, and that's for sure.
And then I get to see this beautiful trailer from "The September Issue", based on the famous September 2007 Vogue issue's making of, and I just can't get my hands on the September issue of 2009 (coming up so soon! )which is based on the making of that famous 2007 issue. Oh, just watch the trailer here: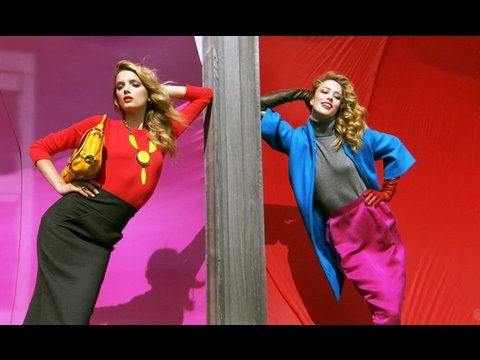 And, at last, there's the movie about Valentino! I don't know why, but maybe it's because I'm in Toronto now and it's cold here, but these three movies coming up make me happy for the new season coming up. I just want to get all covered up in my sofa and watch them already. One by one. and then again
30.8.09
Quickly adding OriOren (Hebrew)'s review of The September Issue, which makes me wanna run and see it! I'm definitely going to go this week, so stay tuned! http://orioren.com/blog/?p=2054
Going to pack now, flight to NYC leaves in 3 hours
Hilla