Fashion Inspiration – a free giveaway, links, pics and videos
Hi everybody,
This week has been so intense, with so many press presentations and fashion shows all around the city, while Fashion week in Paris is starting and spring is showing its first signs… It is definitely an exciting time!
First thing's first – Here is a great giveaway for you! Yes, it's free. Just click here and you are in to win a pair of boots
I hope you'll like it. It is open for all users from anywhere around the world. This giveaway arrives from www.whooga-eu.co.uk, and they have also created a discount code for your next order next week, exclusively for HillaOhayon.com's readers
The code is: 1569HILLA. Don't hesitate to use it!
Here's a short summary of everything that has caught my attention while catching up with my fashion feed. Enjoy!
Olga Sherer in Dolce & Gabbana for Vogue Russia March 2011 – on FashionGonerogue:
Ymre Stiekema for Harper's Bazaar US March 2011, on FashionGoneRogue:
Thierry Mugler Fall 2011 – Paris Fashion Week. From FashionGoneRogue:
Dries Van Noten Fall 2011 – Paris Fashion Week on FashionGoneRogue:
An important read on the New york Times by Cathy Horyn about John Galliano's latest actions impact on the world of fashion:
John Galliano Exits The Way That He Entered
A beautiful slideshow on the New York Times showing John Galliano most memorable designs and runway pics:
John Galliano, an Ability to Shock
Karl Lagerfeld is "Furious" with John Galliano for the "Harm" He Did to Dior. From Fashionologie.com:
Click here to read Lagerfeld's response
Suzy Menkes reviews Paris Fashion Week so far on the New York Times – great updates, straight to the point and very informative – here.
Prada's Spring 2011 "Real Fantasies" Video – it's crazy beautiful: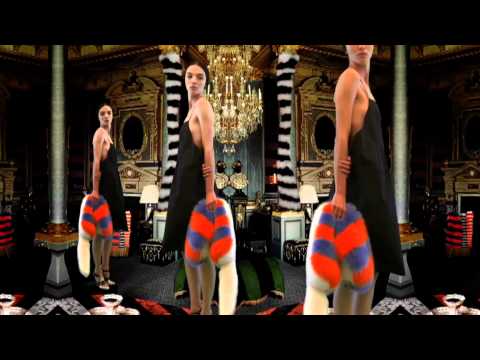 Have a nice weekend!
xoxo,
Hilla Ohayon.